Choose whole, plant-based foods that are fiber-filled, nutrient dense, health-promoting and disease-fighting! Consider veggies, fruits, beans, lentils, whole grains, nuts and seeds as your dietary "North Star."
What does a healthy plate look like?
Eating healthy doesn't mean you have to diet or give up the foods you love. It means that most of the time you make smart choices. Try to eat more meals at home. Eat less fast food and processed foods (packaged/canned foods).
Eating Smarter Can Help With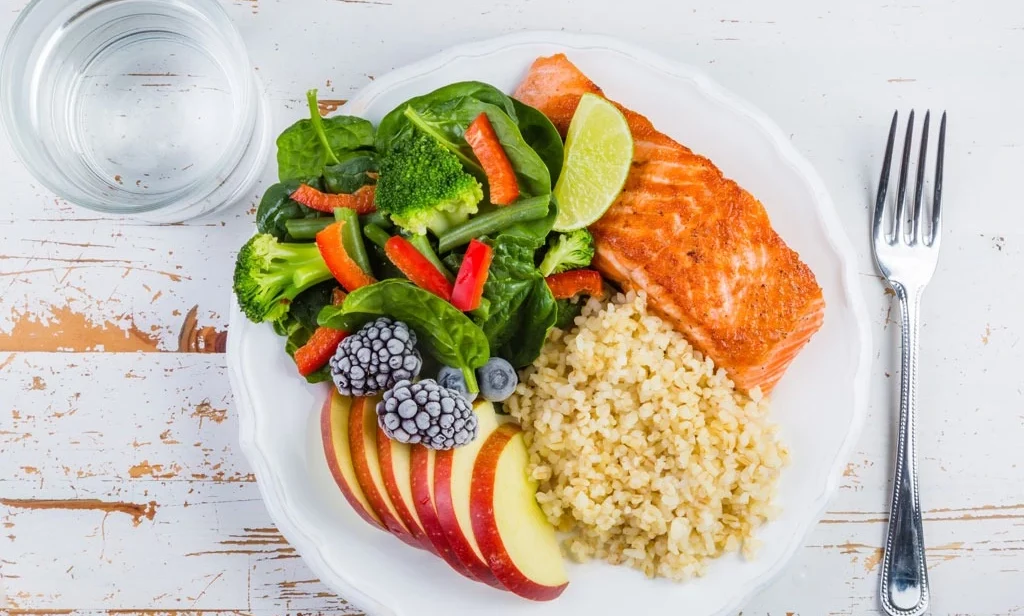 Marker 1
Water
Drink water at meals. Limit dairy and avoid sugary drinks.
Fruits
50% Fruits & Vegetables
The more veggies - and the greater the variety - the better. Potatoes and french fries don't count! Eat plenty of fruits of all colors!
Protein
25% Protein-Rich Foods
Choose fish, poultry, beans, and nuts; limit red meat; avoid bacon, lunch meat, and other processed meats.
Fiber-rich
25% Fiber-Rich Foods
Eat whole grains (like brown rice, whole-wheat bread, and whole-grain pasta). Limit refined grains (like white rice and white bread).
An evidence-based approach to preventing, treating and even reversing diseases by replacing unhealthy behaviors with positive ones.