Develop Strategies to
Manage Stress
Stress can either lead to improved health and productivity - or to anxiety, depression, obesity, immune dysfunction and poor health outcomes. Helping patients recognize negative stress responses, leading to coping mechanisms and stress reduction techniques leads to improved health and wellbeing.
What does stress look like?
Stress is your body's reaction to harmful situations. Stress can be good or bad. Good stress is getting ready for a job interview or the birth of a new baby. Bad stress can be traced to the death of a loved one, loss of a job, being sick, caring for a parent, or a pile of unpaid bills.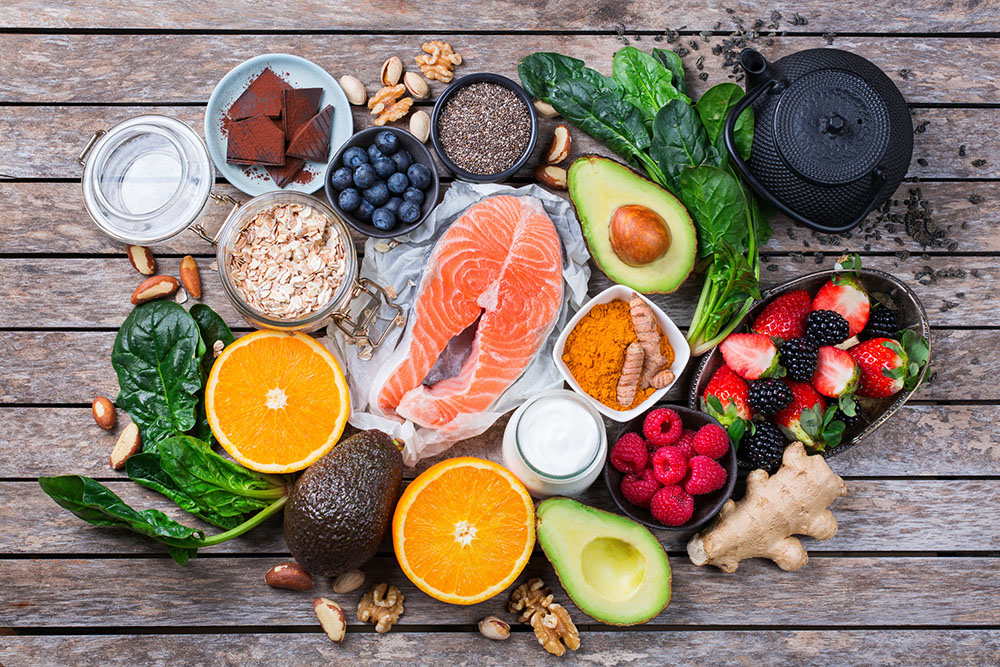 Marker 1
Blueberries
Anti-oxidants
Salmon
Salmon
Omega-3 Fatty Acids & B Vitamins
Leafy Greens
Leafy Greens

Magnesium
Yogurt
Yogurt
Probiotics
Nuts Seeds
Nuts & Seeds

Magnesium
Helpful tips to avoiding bad stress
Stress can lead to weight gain, high blood pressure, heart disease, or diabetes. Your body will show warning signs if you have too much stress over time.
An evidence-based approach to preventing, treating and even reversing diseases by replacing unhealthy behaviors with positive ones.